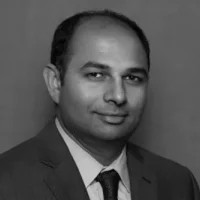 CEO and Founding Director
Dr. Chaudhry is a neurologist specializing in Vascular neurology and Neuro-critical care who was trained at the University of Pennsylvania and Michigan State University. He specializes in the treatment of stroke, status epilepticus and various neurological emergencies requiring intensive care management. He is Director of Neuroscience Research at Inova health system in Washington DC. He was born in a small village in Faisalabad, Pakistan. He developed an interest and enthusiasm to help the underserved areas, especially rural areas of Pakistan. He founded Yaqeen Welfare Foundation with the aim to help the most vulnerable communities. His prime area of interest is to improve health and educational facilities.
Member Board of Directors
Dr. Chaudhry is originally from Faisalabad, Pakistan. He completed his medical education from Army Medical School in Rawalpindi. He went on to complete his post graduate training at Allegheny General Hospital in Pittsburgh, PA. He now resides in Richmond, VA, where he works as an Interventional Cardiologist.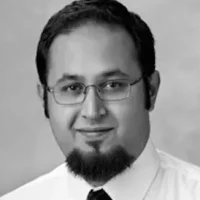 Member Board of Directors
Dr. Naseer hails from the historic city of Lahore, Pakistan. Growing up his compassion toward humanity drove him to pursue a medical career. He is always making efforts to bring basic health facilities to the most deserving and needy communities of Pakistan. 
Member Board of Directors
Haroon Chaudhry, M.D. is an ophthalmologist who was born and raised in New Jersey. He was trained at Johns Hopkins and Georgetown. He is currently practicing in Cincinnati where he lives with his wife and three children.  He has served on the board of several non profits in the US and Pakistan.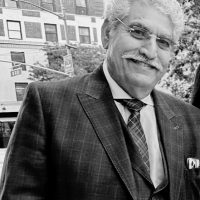 Dr chaudhry is a pulmonologist practicing in New York. He is trained in the field of pulmonology and sleep medicine.
Born in remote village in faisalabad his passion is to help people in dire needs and provide education and basic health facilities.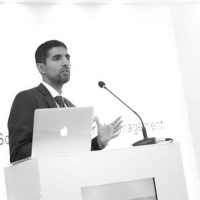 Burhan Chaudhry, MD, FAAN is a neurologist who lives in St. Louis. He has trained at University of Mississippi and Cleveland Clinic. His practice is focused on NeuroCritical Care and Neuro Immunology and currently working as a medical executive in Big Pharma. His primary focus is to serve underserved areas of rural Pakistan.
Mr. Kallar graduated from Punjab University Law College. He is a practicing attorney at High Court Lahore Pakistan.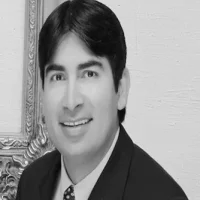 Mr. Laleka graduated from University of Phoenix as a software engineer. He is currently residing in Phoenix, Arizona and heading several projects related to helping out farmers in Bahawalnagar, Pakistan.
Born & raised in Lahore, Mr. Nasir is a technology veteran with a degree in Software Engineering from NUCES Lahore. He has extensive sales, marketing & account management experience working for some of the largest software companies in the world. He is currently the Director of Customer Success at Salesforce and resides in Naperville, IL. 
Country Representative, Pakistan
Abida Zafar is a seasoned program manager and strategic leader, serving as the Country Representative for Yaqeen Welfare Foundation in Pakistan. Abida has expertise in planning, implementation, and evaluation of programs aligned with the organization's mission, vision, and values. She holds an MSc in Anthropology from Quaid-e-Azam University, with a focus on Climate Change and "Glacial Lake Outburst Flood" (GLOF) and its impact on local communities. Abida has previously worked as program director for Iqra Fund USA and HBL.